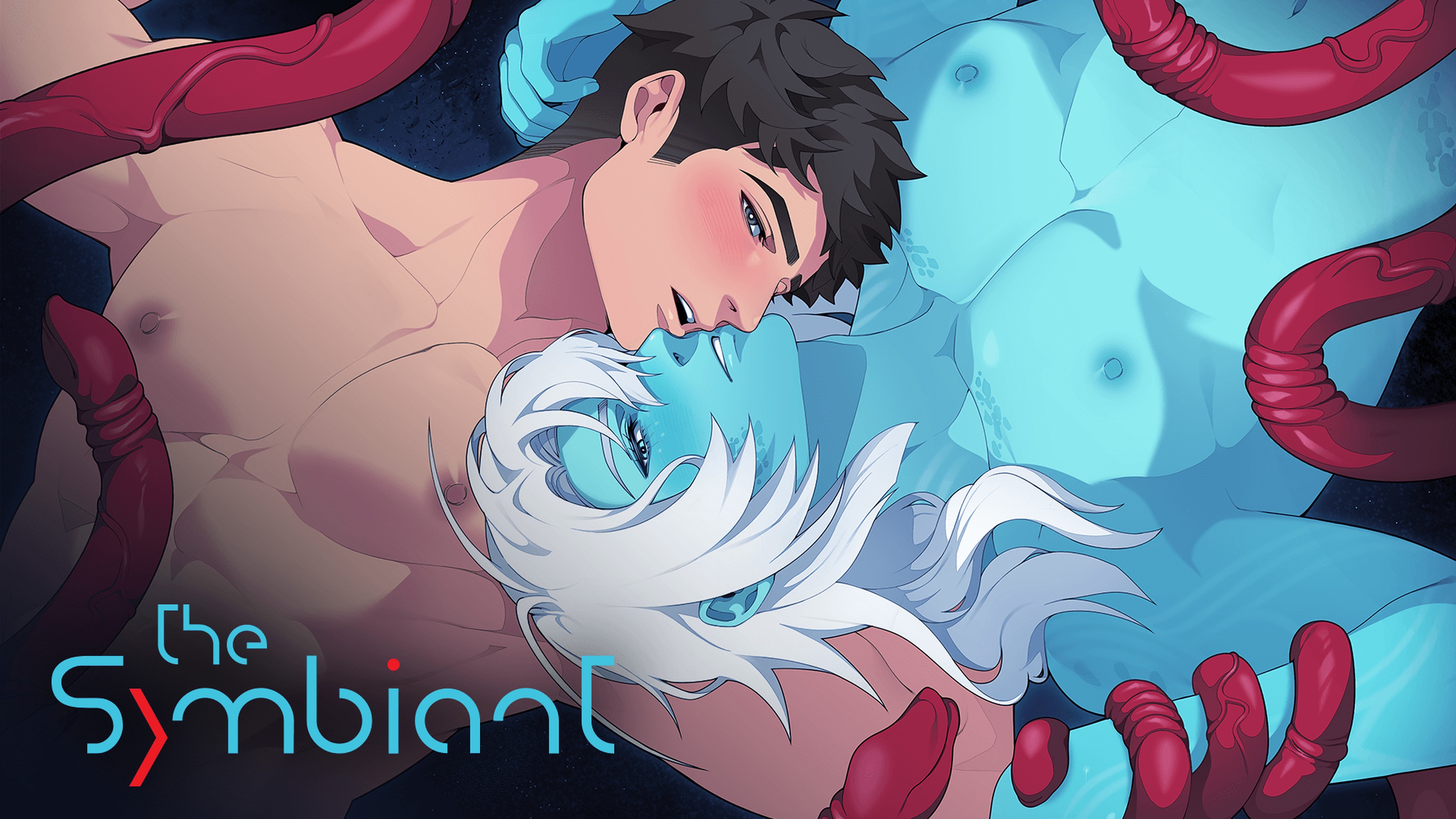 The Symbiant - Gay Yaoi (18+)
After Stories - August progress update
---
Greetings Terrans!
We're very excited to bring you this August update! This month things have been moving forward with the speed of light and we can't wait to share all the awesome progress we made on The Symbiant: After Stories DLC! (More info below)
But first things first!
GUYS! We have started planning for OUR NEXT GAME!!! We can't share much yet...Best rest assured another sexy BL from HeartCoreDev is in your future <3 We've been outlining ideas, plotting, and creating our characters, so our next step is to find the right character/CG artist for the project.

!! WANTED: BL/YAOI ARTIST !!
For our next BL game project that will take place in the same universe as The Symbiant, we are looking for an experienced BL/Yaoi artist. You can find more information about the project and our contact email in this Google document. Feel free to share this doc with your friends!
-----------
After Stories: DLC - The script
THE SCRIPT IS FINALLY DONE for both After Stories. And by that, we mean fully completed, written, and edited by our trusty editor Ende!
Here are the final details:
Cayama Story

: 17443 words (takes place after the "bitter" ending) when Brahve breaks up with Danya

Odaria Story:

19406 words (takes place after the Happiest ending) when Brahve and Danya arrive on Odaria together
These stories both contain 22 CGS and 6 NSFW scenes ...Plus they will be FULLY voiced!

Voice acting
The Cayama Story has been fully recorded, and we're hard at work on the voice-over editing! Cutting, editing, and processing all the recordings into voice clips is a time-consuming process that's actually much longer than the recordings themselves!
The recording sessions are almost completed for the Odaria after-story too. We only have 2 sessions left with our voice actors, and then we'll jump into editing them!
The best part is of course inserting them all into the game - and having the characters come to life <3

Art: backgrounds
All Cayama story backgrounds are done!
Meanwhile, Evyan Studio which we recently partnered with is working on the Odaria scenery. We're excited to share Brahve's world with you with its curious alien architecture, exotic plants, and panoramic views! We hope you will like them!

Art: CGs
When we first planned The Symbiant After Stories...we envisioned 5-6 CGs per story, but you know how it goes. We kept adding them... The result: we have been commissioning more sketches from 700HASH, while Doubleleaf is working on inking and coloring them. In order to finish the CGs, we need all backgrounds finished (because CGs need scenery too after all!). This means this is a particularly slow and delicate process, where 3 different artists are involved. But we're getting there!!! :D

Programming
The After Stories are now officially their own, separate game! Most of the UI is finished, with the Extra section needing some touch-ups as the gallery and achievements are being populated.
Fable finished laying out Cayama's story. Music, sound effects, and voice clips still need to be added, but the bulk of the job is done.
A few examples of the achievements are below:
Translations
Due to popular demand, we have recently decided to add 3 more languages to the list of translations of The After Stories!
English
Japanese
Simplified Chinese
Traditional Chinese
Korean
Spanish

German

French

Russian
After Stories beta: scene 7 is out!
Roughly 25% of the After Stories scenes are present in the beta! You can check it out on Patreon.
----
Thanks for reading the update! We hope you're as excited about The Symbiant: After Stories as we are!
- HCD team <3
Get The Symbiant - Gay Yaoi (18+)