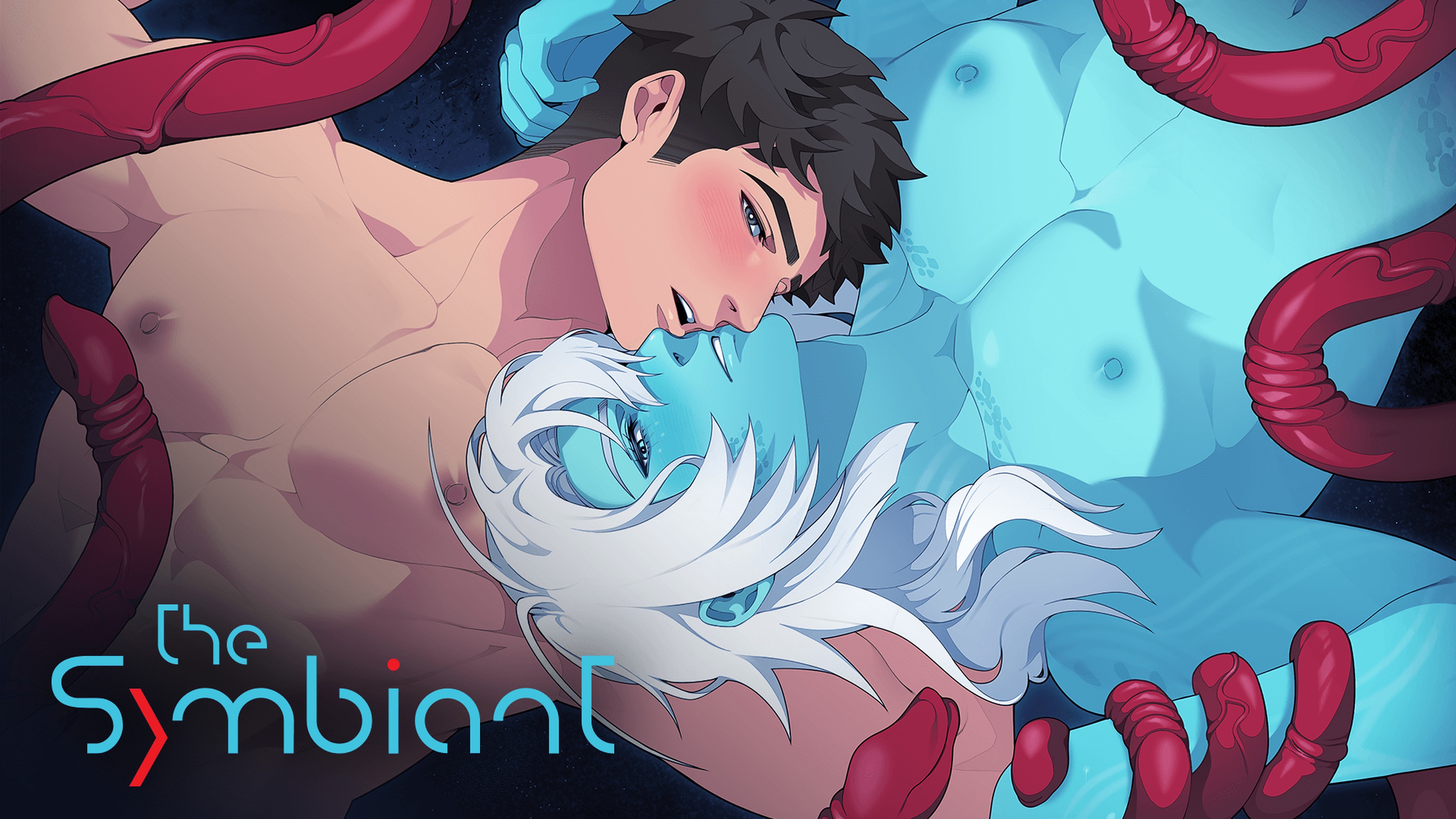 The Symbiant - Gay Yaoi (18+)
After Stories September Progress Update
---
Greeting Terrans! We're kind of amazed we managed to keep up at least one monthly progress update all this time.

The Symbiant: After Stories is now The Symbiant Re:Union
After a popular vote that took place on Discord and a suggestion from Yi, our Simplified Chinese translator, the After Stories will now be called The Symbiant Re:Union! We believe this new name better conveys the nature of the game (a "fandisc" rather than a sert of DLCs) as well as its story themes.
You can wishlist it on Steam right now! It really helps making the game visible.
Art: CGs
Doubleleaf inked another batch of Odaria story CGs. We are still waiting for backgrounds to be finished to proceed with coloring them! In the meantime, we added another CG to the Cayama story (see above image).
Art: Backgrounds
Due to the Odaria backgrounds' complexity, completing them in a satisfying way is taking more time than originally planned. This is the most difficult part we are handling currently, and we learned a lot about art direction in the process!

Voiceover
All voice clips for the Cayama story have been inserted into the game. Irlana also cut and edited several Odaria story voice clips. The game really doesn't feel quite complete without them!

Programming
Ende, our trusted editor, is also a Ren'py programmer! They are providing us assistance with coding Re:Union's achievements. We started inserting Odaria script into the game, but we won't be able to show the scenes off nor release a demo before all backgrounds are fully finished.
Beta: first 8 scenes of Cayama story are available
Go grab it on Patreon! If you've pre-ordered the "DLCs" through Kickstarter or itchio, you will get access to The Symbiant Re:Union on release.
Files
Re:Union Early Access for PC
641 MB
Re:Union Early Access for MAC
610 MB
Re:Union Early Access for ANDROID
636 MB
Get The Symbiant - Gay Yaoi (18+)