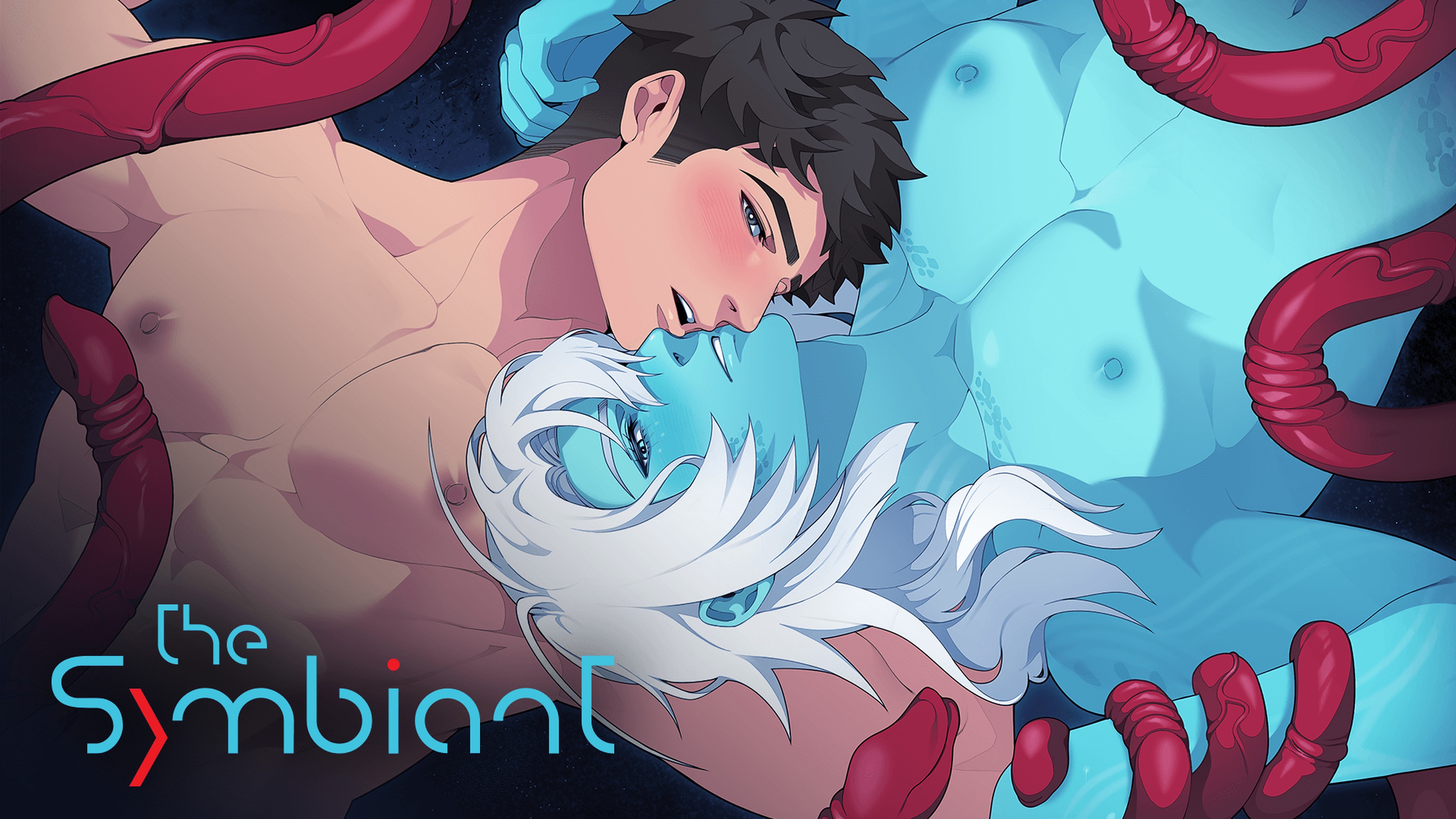 The Symbiant - Gay Yaoi (18+)
Re:Union October Progress Update
---
Greeting Terrans! :D
If you remember our announcement back in August, we've been looking for an artist for your next project. We're happy to announce that we finally found someone and we look forward to working with them!

Wishlist The Symbiant Re:Union on Steam

As usual, don't forget to wishlist the The Symbiant Re:Union on Steam! Wishlisting helps with the game's visibility and this way you won't miss its launch next year!
Art - CG and backgrounds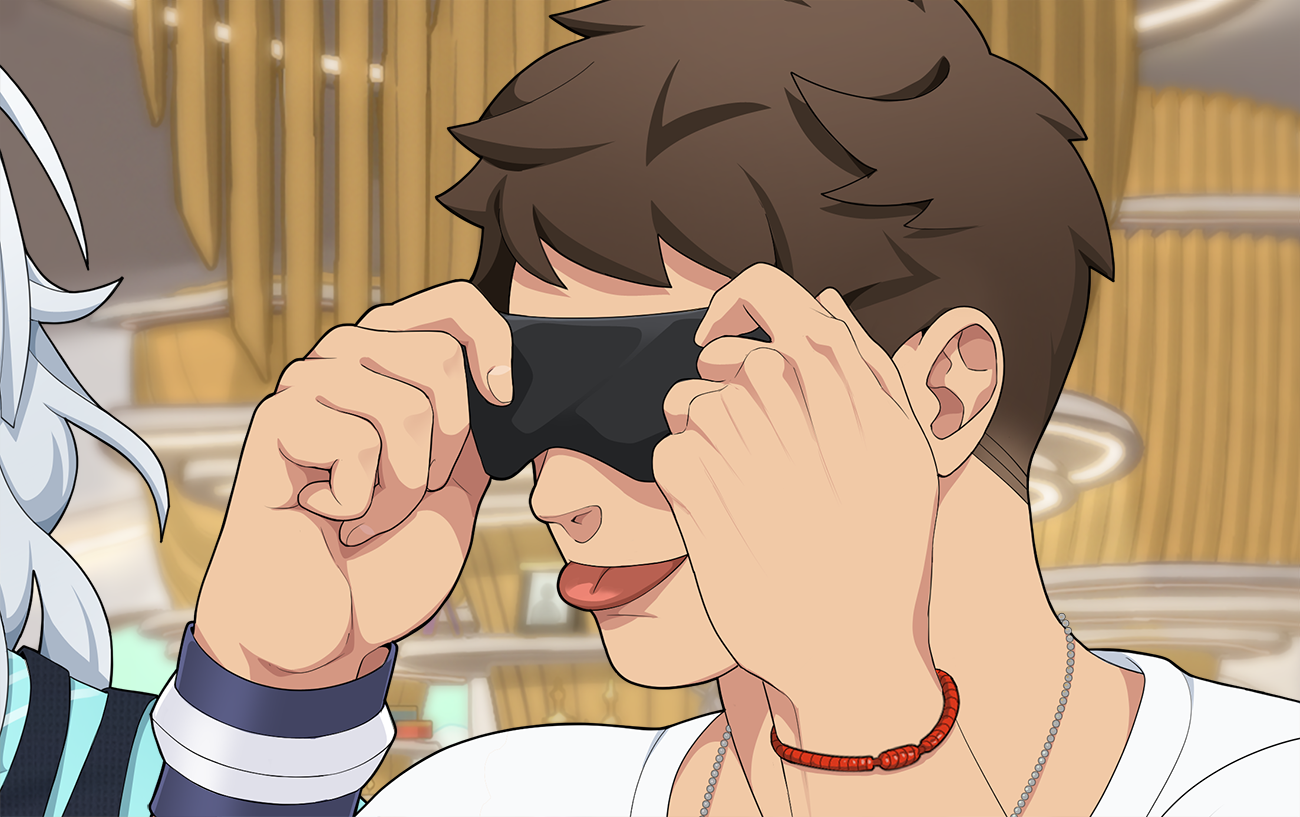 We finally have all the backgrounds!!! This means we could finally finish the CGs as well, since, well, CG need a background too. Will that black mask help Danya sleep at night? You will find out in the Odaria story! :D
Voiceover
Irlana has finished cutting and processing all voice clips of the game! Now all there is left to do is insert them into the game. Voicover has already been inserted months ago into the Cayama story.
Programming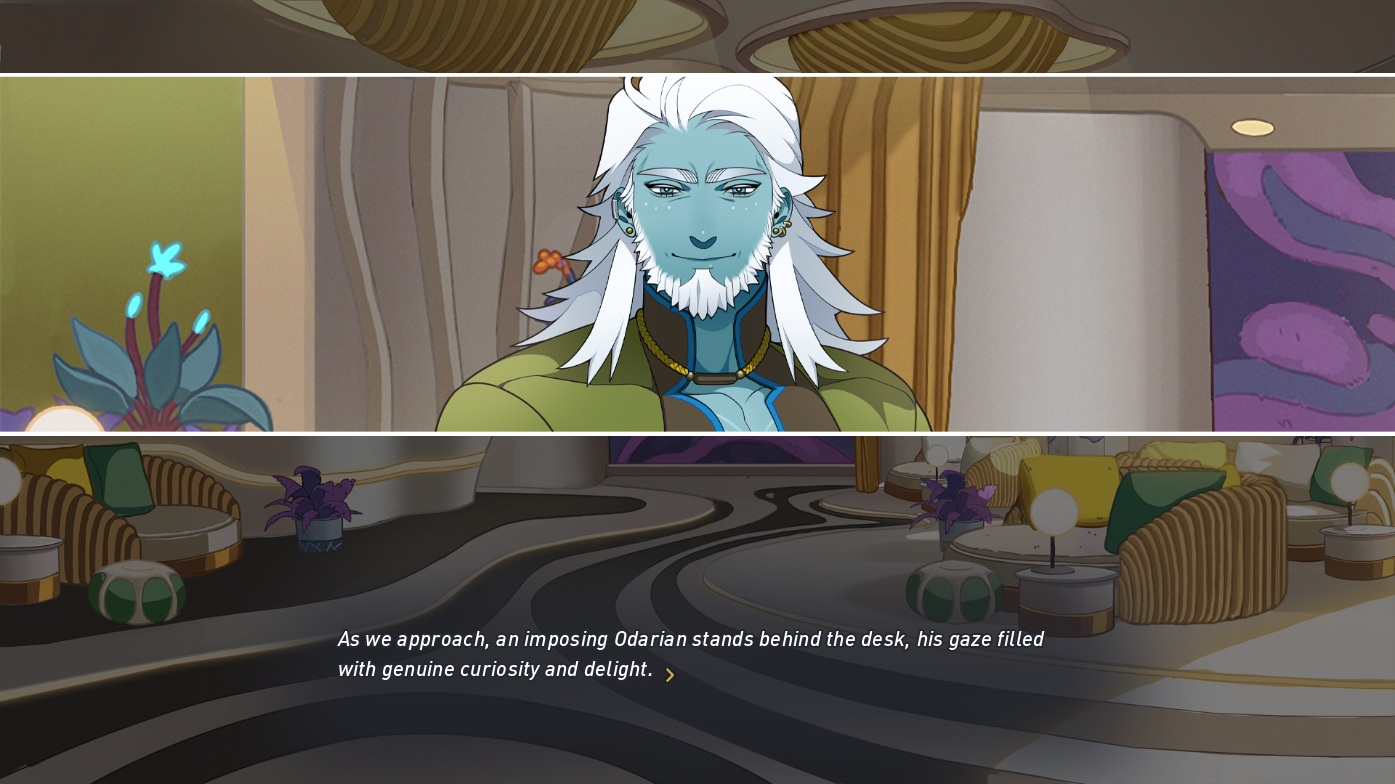 All of the Cayama story scenes are done, while 6 Odaria story scenes have been inserted into the game! We hope you will enjoy the Ameretat crew' interaction with their host, Chohra.
Beta: Cayama story scene 9 is available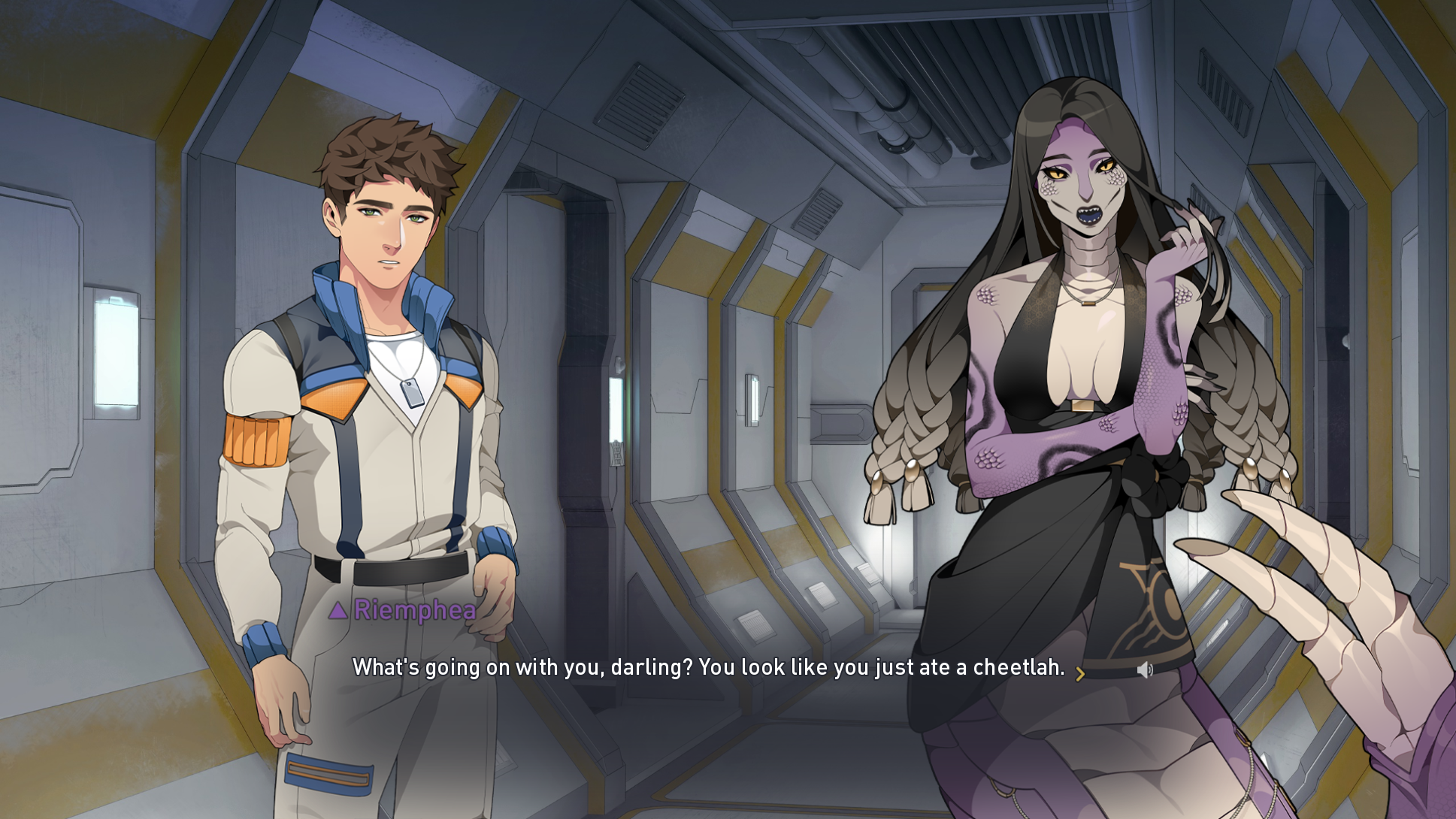 Riemphea returns in scene 9 of the Cayama story. Danya could use some lesbian wisdom again! You can check it on Patreon (Xenophile tier) or itch.io (Early Access).

Get The Symbiant - Gay Yaoi (18+)