Extended demo + Web demo now available!
---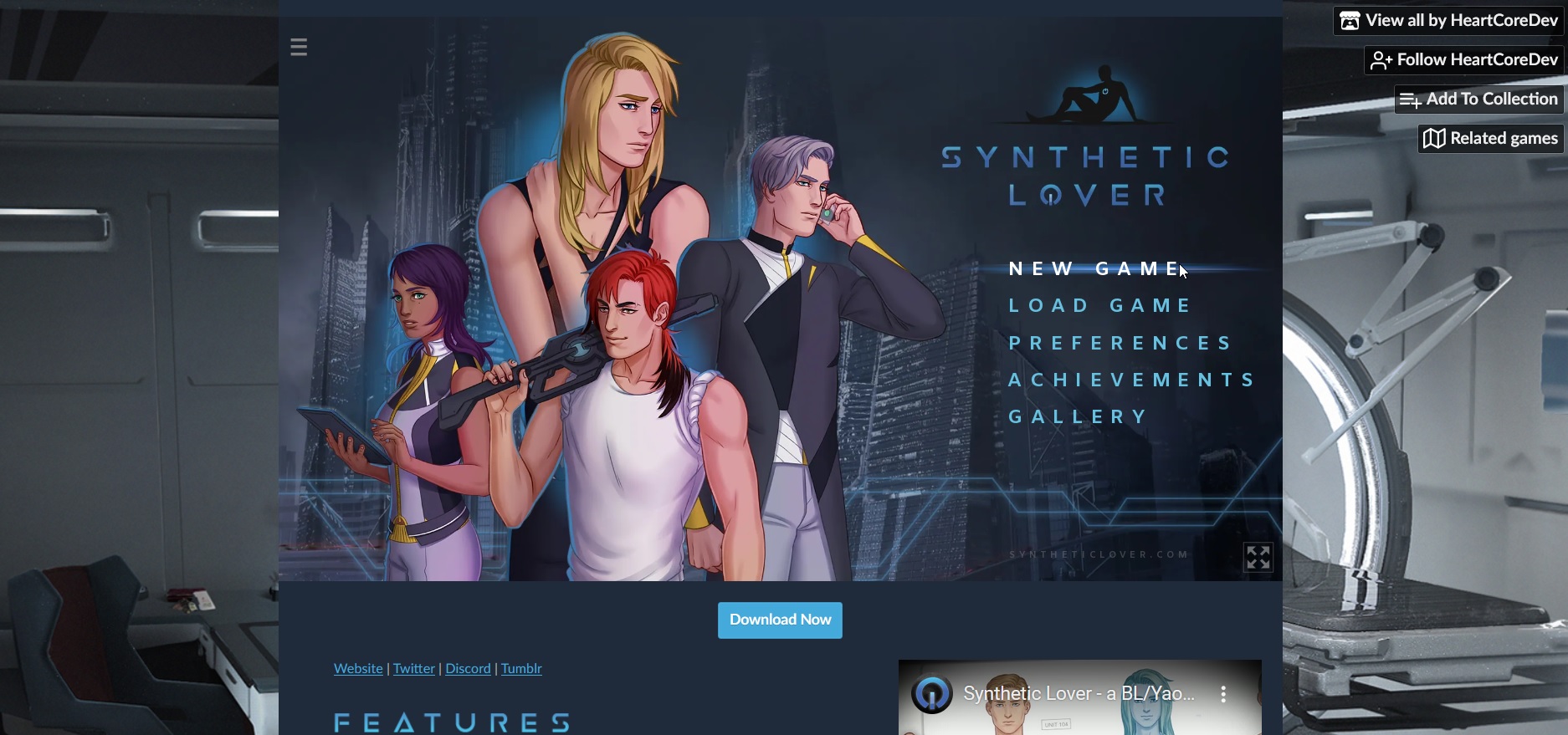 Greetings, everyone!

We're happy to announce a big overhaul of the Synthetic Lover demo, which now includes several scenes and CGs for both Bastian and Terrance's routes! This extended demo now contains a good 3x more content for you to sample to help you decide whether this game is for you.
Additionally, like for our other game The Symbiant, we managed to compress the files into a workable web build which you can now play the extended demo right Synthetic Lover's page. We hope you like it! <3

HeartCoreDev
Files
Synthetic Lover Demo for PC
551 MB
Nov 23, 2022
Synthetic Lover Demo for Mac
517 MB
Nov 23, 2022
Get Synthetic Lover - Adult 18+